Sagging skin and wrinkles gradually occur when you age. Accelerators to skin cell degeneration include pollution, stress, heavily-applied makeup and harsh makeup removal (scrubbing and rubbing too hard). But with the use of jojoba oil, you may be able to slow down the signs of aging caused by those factors.
One of the most effective ways to add jojoba oil to your routine is to use it as a makeup remover. It's able to clean the skin gently, promoting younger-looking skin.
How to Remove Makeup Without Harming the Skin
Choose the Right Cotton Pads
Using unsuitable cotton pads can cause skin irritation, inflammation or even signs of aging, like wrinkles. To prevent this, you must choose cotton pads made of all-natural cotton without synthetic fibers or chemicals that can harm your skin. It's also best to select an absorbant pad to maximize the cleansing ability of your makeup remover. 
Use an Effective Oil Makeup Remover
Oil is known to help gently clean and moisturize skin. It's best to choose an oil that won't clog pores, like jojoba oil, that has a light texture and nourishes the skin. Oil can also help you avoid the micro-scratches caused by cotton pads, as the oil makes the cleansing process smoother. 
The best way to use jojoba oil is to melt it into the skin. Apply a few drops of jojoba oil onto each area of your face, such as the cheeks, forehead and chin. Massage each area with your fingertips until it starts to melt your makeup.
Step 1: Clean makeup around the eyes
Apply drops of oil onto a cotton pad, place it on the eyelids for a few seconds and gently wipe the whole area. Use cotton buds to clean eyelash roots and the waterline area.
Step 2: Wipe your lips
Similarly, clean your lips by letting the cotton pad sit for a few seconds, then gently wipe sideward. Avoid rubbing back and forth to prevent wrinkles or irritation.
Step 3: Clean the whole face
Foundation and powder can be stubborn to remove. Apply drops of oil to cotton pads and start by wiping your t-zone first. Next, gently wipe from the middle of your forehead to the side. Clean your nose area by starting from the top. Then clean the edge areas of your face starting at your chin and wiping upward to your temples. These steps can help deeply cleanse your skin and prevent blocked pores that can cause wrinkles.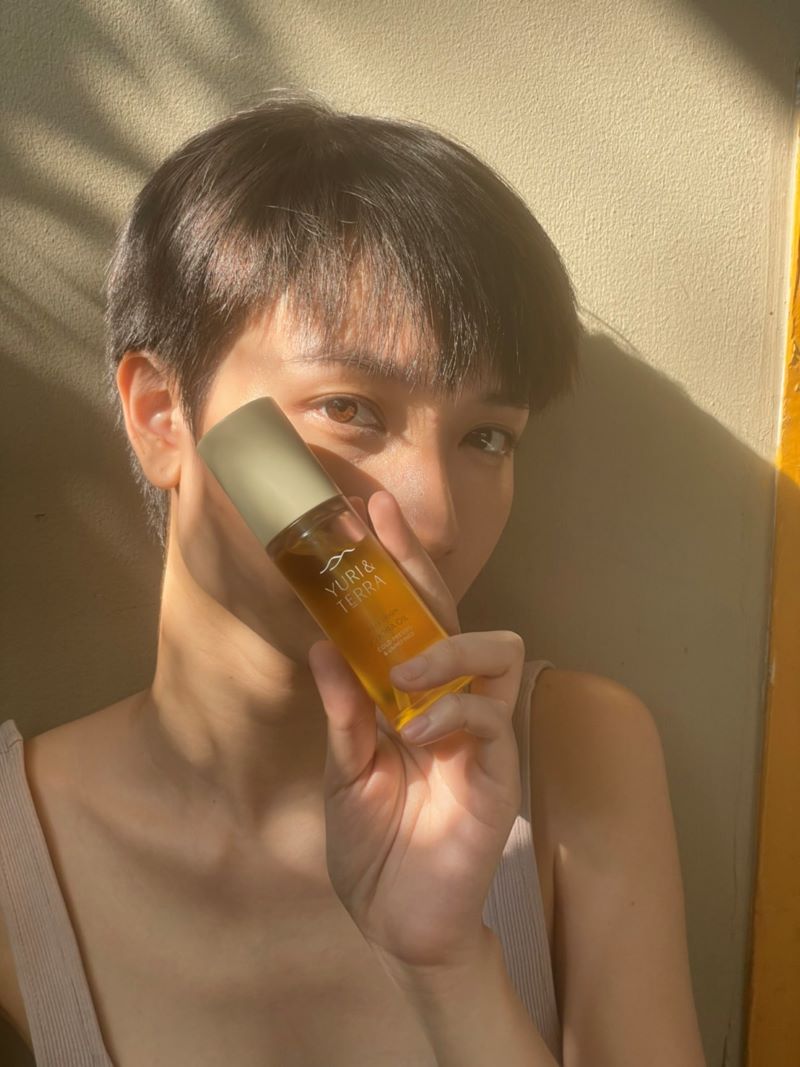 Additional Tricks
To be 100% sure your skin is clean, repeat the above process. Then clean your whole face with a sensitive wash gel or foam that suits your skin type. 
We recommend you follow this routine daily and choose an effective oil makeup remover like jojoba oil. Compared to other types of oils, jojoba oil has outstanding cleaning properties and can help restore your skin's moisture levels. With regular use, jojoba oil can help promote younger-looking skin and slow the signs of aging. Aside from being an effective makeup remover, jojoba oil can also be used as a scalp treatment to promote healthy, shiny hair.