That morning and evening skincare ritual can be a wonderful, relaxing time of day for many. But it can be far from a relaxing experience for those with sensitive skin. Finding the right skincare products can take years of trial and error. So, is organic skincare going to be the one to make you fall in love with your skincare routine again? Let's find out.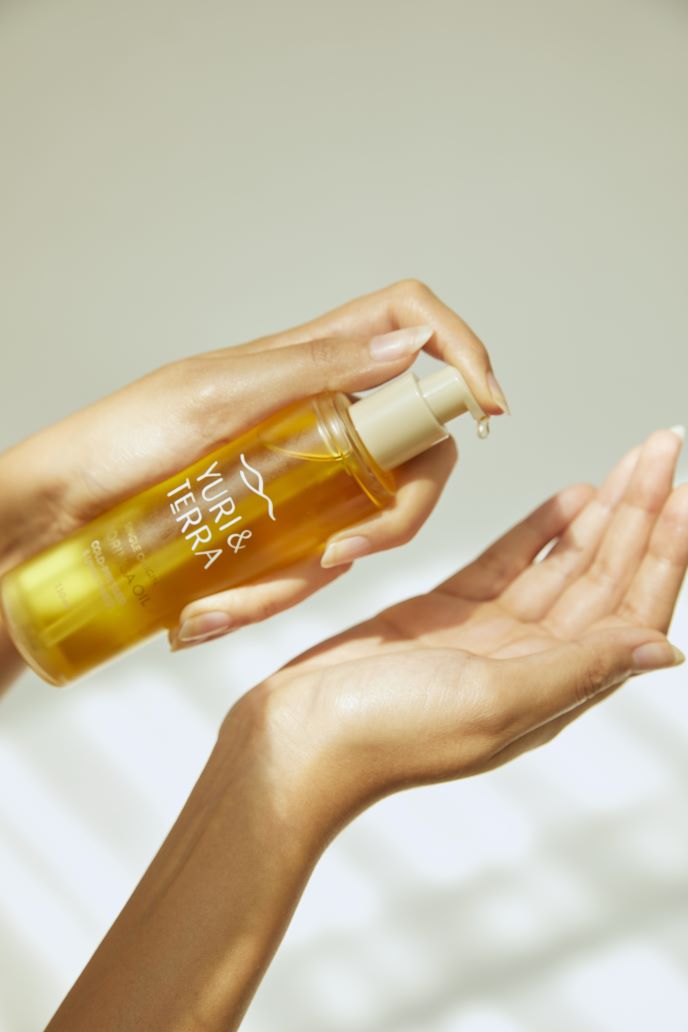 3 Ways to Tell if You Have Sensitive Skin
If any of the below sound familiar to you, then you could have sensitive skin:
1. You're Sensitive to Allergens
You could have allergies without even realizing it. If you find that your skin is triggered by certain skincare products, the weather, pollution, stress or lack of sleep, then chances are that you have an allergy.  
2. Your Skin is Delicate and Sensitive to Sunlight
Sunlight is another factor that triggers sensitive skin. People with delicate skin can burn easily without proper protection.  
3. Your Skin is Imbalanced
No matter how much moisturizer you apply, does your skin remain dry and peeling? This is because your skin doesn't have a strong protective barrier which can cause it to dry out. 
The No.1 Skincare Rule: Less is More
Those with sensitive skin should choose "pure" skincare products with few ingredients. Focus on the important ingredients that will really solve your skin's needs. For example, it's better to choose a product that contains 1-2 active ingredients that fit your skin type and use it with emollients or occlusives to keep your skin moisturized. Using a skincare product that contains too many unnecessary ingredients or using too many skincare products can irritate your skin or cause allergies. 
Test One Product at a Time
Whether it's organic skincare or not, when you start using a new skincare product for the first time, you should test it slowly and change one product at a time; that way, you can discover what your skin reacts best to and avoid overloading it. 
Choose Organic Skincare That's 100% Natural
Organic skincare is great for sensitive skin as it's 100% natural and free from artificial fragrances, alcohol, parabens and preservatives. 
Is Organic Skincare A Perfect Match For Sensitive Skin?
When we talk about natural skincare that is good for sensitive skin, people tend to think of organic skincare products that contain organic ingredients and are chemical-free. Nowadays, many brands have developed formulas and packaging that certainly look good for your skin and the environment, but in fact, they are not. The use of the word "organic" does not guarantee that the product is 100% natural or good for sensitive skin. 
Organic Doesn't Mean 100% Natural
People misunderstand that organic skincare products contain only 100% natural ingredients, but in fact, many of these products contain just a tiny amount of organic ingredients. The rest is often chemical substances like preservatives, parabens, and artificial colors or fragrances, which could irritate sensitive skin. So, those with sensitive skin need to be savvy when it comes to buying skincare because the word "organic" is often just misleading marketing, something the industry often refers to as 'greenwashing'.
How To Choose Organic Skincare That's 100% Natural
Look at the ingredients to see whether they're actually natural or if in fact the product contains ingredients that could be harmful to your skin.
Choose a brand that's reliable and states the origin of each ingredient clearly.
If you are looking for skincare products that are gentle on sensitive skin, Yuri & Terra's Cold Pressed Moringa Oil, and Jojoba Oil are great options. Using 100% natural ingredients with zero chemicals or additives, these pure oils are ideal for those with sensitive skin who need a less-is-more approach to their skincare routine. Let nature heal your skin with Yuri & Terra's cold-pressed oils.